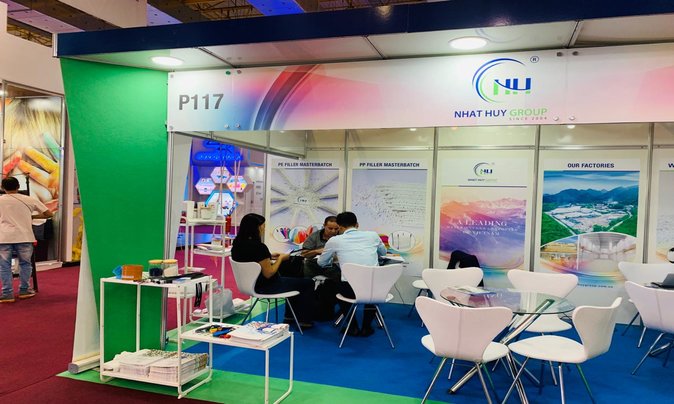 Nhật Huy Group tại hội chợ Feiplastic 2019
07/26/2019 02:36:00
Đăng bởi Lâm Huệ
(1) bình luận
São Paulo là thành phố lớn nhất Brazil và Brazil lớn thứ bảy thế giới. Điều này làm cho nó trở thành một điểm đến quan trọng cho du khách kinh doanh và niềm vui trên khắp thế giới, những người muốn cảm nhận một hương vị của Brazil và Nam Mỹ. Thành phố São Paulo là thủ đô của tiểu bang cùng tên. Nó đặc biệt phong phú về giá trị lịch sử, chính trị và văn hóa, mang đến cho du khách trải nghiệm chân thực, đáng nhớ về một đất nước hấp dẫn.

São Paulo is Brazil's largest city and the world's seventh largest
As such a significant city and tourist destination, São Paulo hosts a number of fabulous events throughout the year, inviting visitors from all over the world as its guests. These include:
- The São Paulo Fashion Week – this is the most significant fashion event in all of Latin America.
- Industry Show – a fabulous event showcasing all things transport-related.
The fair in SaoPaulo attracts many businesses around the world
- Host City™ for the 2014 FIFA World Cup™
The 2014 World Cup in the Arena de São Paulo where Brazil played their match. It is expected for the area to be completely packed with around 29,000 fans and tourists. Yes, Brazil is highly emphasizing on building the proper infrastructure in order to handle such masses in the Itaquera area.
The 2014 World Cup in the Arena de São Paulo where Brazil played their match
- Feiplastic – International Plastics Trade Fair 2019
Feiplastic – International Plastics Trade Fair With the expansion of the international market, what already was a successful event became a global event with much more prestige. Feiplastic – International Plastics Trade Fair is the largest space in Latin America for networking and presenting the latest trends and new product launchings in the plastics sector. A prominent event with the most important names and brands in the market that attracts top professionals from Brazil and abroad looking for good business opportunities.
This year, Nhat Huy Group has the honor to attend FEIPLASTIC exhibition during April, 22nd-26th 2019 in Brazil. With the mission of building a world's leading filler masterbatch. Nhat Huy Group has been exporting millions tons of filler and color masterbatch globally.
Drop us a visit at: Booth P117, Expo Center Norte, Sao Paulo, Brazil
Trade fairs are an essential marketing tool. More than ever, a trade show has a multi-functional character today and is far more than just a simple exhibition of goods and services. Trade fairs are a meeting place for the exchange of experiences and support, it concentrates over 1,000 Brazilian and international brands in the same place.
The main purpose of Feiplastic is to highlight plastic as the main raw material to supply a new market with high technology and innovation. Since the 1980s, promoting strategic business meetings to foster the industry, it has been able to adapt behavioral and socioenvironmental changes to ensure consistency in networking opportunities and business deals.
Considered by the market the leading plastics trade show in Brazil, come to Feiplastic, Nhat Huy Group brings to 2019 innovation as a key point that will permeate the entire event, through experiences, relationships and professional update aimed at professionals in the industry, in areas such plastic processing, packaging, automotive industry, and food and beverages, among others.
Trade fairs are a meeting place for the exchange of experiences